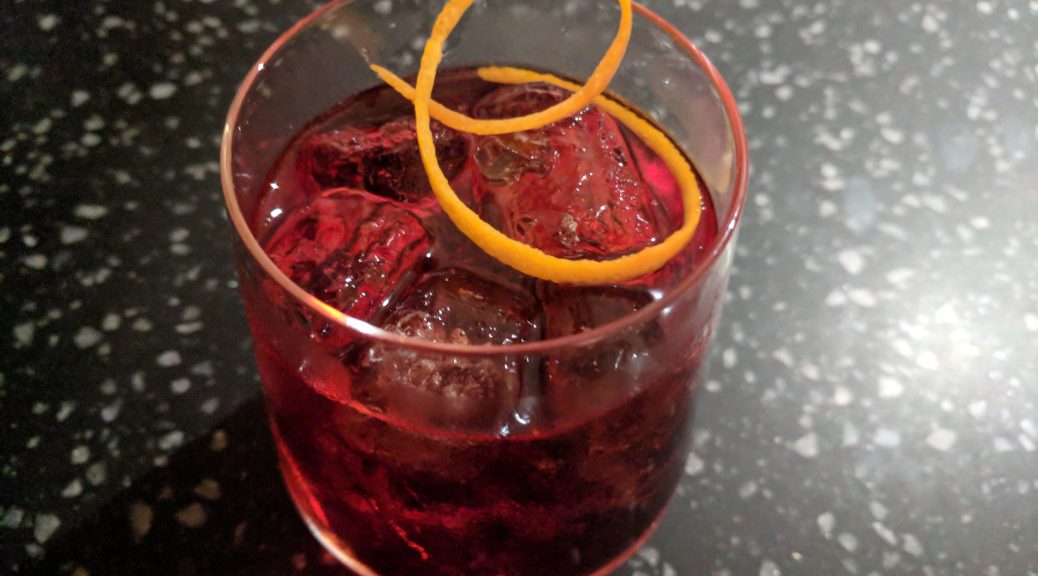 So for tonight's 'Drinks Friday' I am keeping things simple:  the negroni.  This is a cocktail that is fairly ubiquitous right now, appearing on every hipster cocktail menu up and down the country (for the record, I was drinking it long before it was popular).  But here is the secret – it is really easy to make.
To be fair it is not to everyone's taste; it is bitter and strong, so if your idea of a great cocktail is something made with a ton of fruit juice then a negroni is probably not for you.  But if you do like it then you will probably find yourself making these at home fairly regularly – I know I do.  I have one rule: when I can no longer remember how to make it, it is time for bed!
Tips
You can premix the ingredients in bulk – great if you want to serve these as an aperitif for a dinner party. Simply mix in equal parts and store in a clean, sterilised bottle. When you are ready to serve, simply pour over ice and garnish.
Try using different gins (and gin-based liqueurs) to change the flavour.  Sloe gin works brilliantly, as does blackberry gin. Just remember that the prominent flavour of Campari is bitter orange – choose something that complements that and you won't go too far wrong.
The Negroni
Ingredients
35ml Gin
35ml Campari
35ml Sweet vermouth
Orange peel to garnish
Ice cubes
Method
 Fill a glass with ice.  Pour the gin, Campari and vermouth into the glass. Stir for a few seconds. Garnish with a piece of orange peel.
I told you it was easy.
That is it from me – I've got a cocktail to drink! Happy Friday everybody – please drink responsibly(ish) and let me know what your favourite variations on the classic negroni are in the comments. Cheers!